Manuscripts
Initials from Choir Books
These initials belonged to a magnificent set of liturgical manuscripts which were among the finest art works created in Florence during the decades around 1400. They combine the monumentality of panel paintings with the exquisite delicacy of manuscript illumination.
1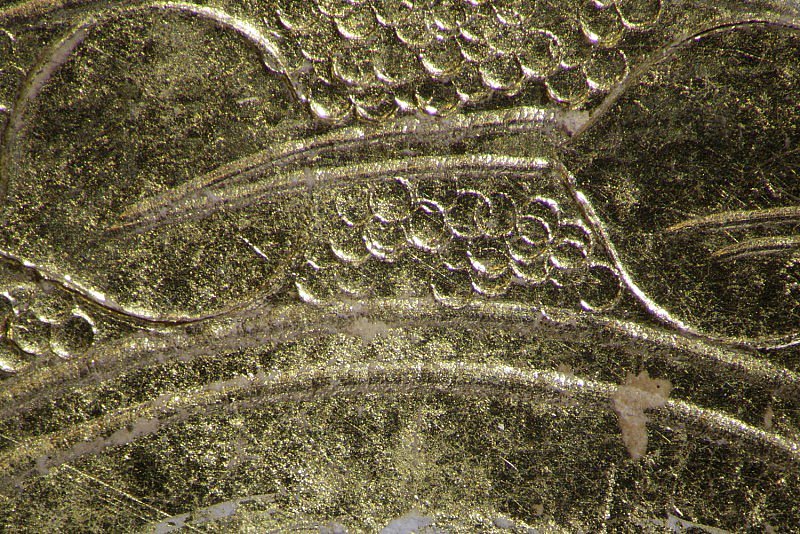 Detail of Simeon's tooled gold halo under magnification (16x).
2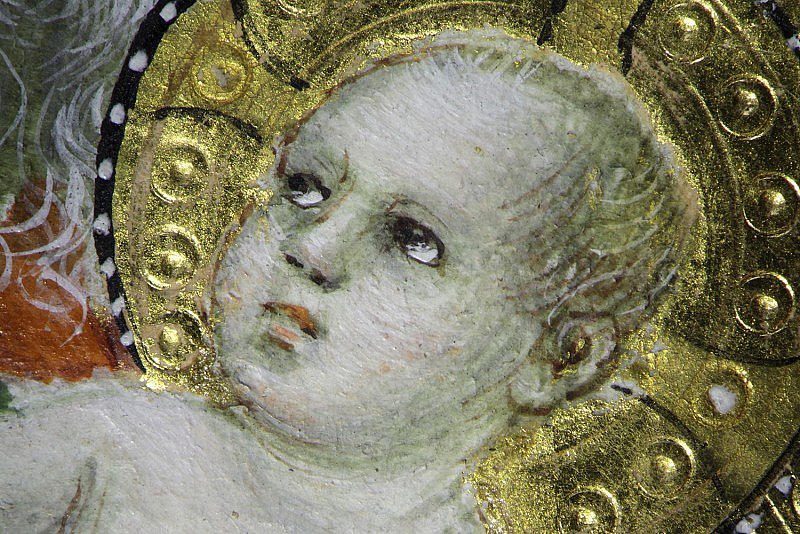 Detail of the face and halo of the infant Christ under magnification (7.5x).
3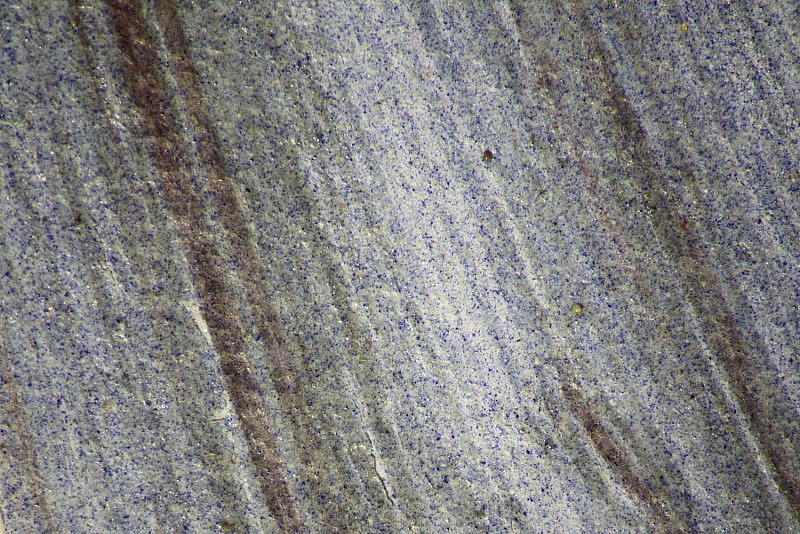 Detail of Anna's light blue robe under magnification (16x), showing the organic red dye which defines the folds.
4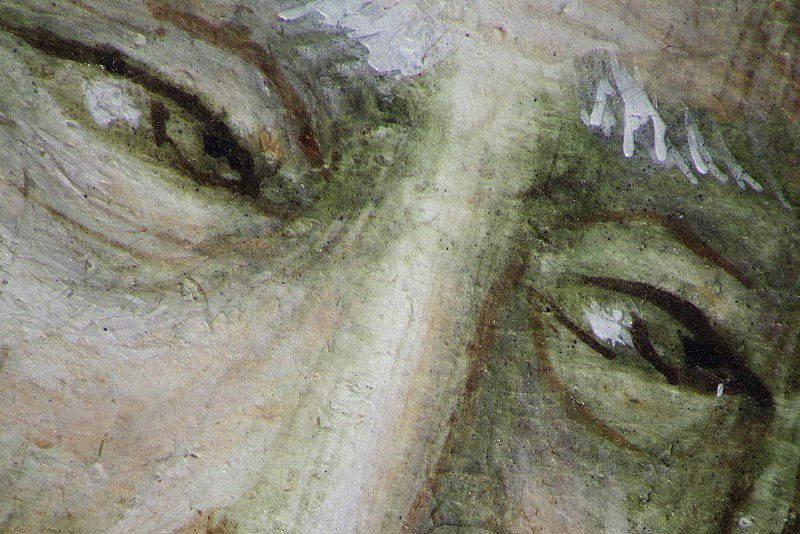 Detail of Simeon's face under magnification (16x) and (below)
FORS
spectrum revealing the presence of green earth in the base layer, which was common in contemporary panel painting practice.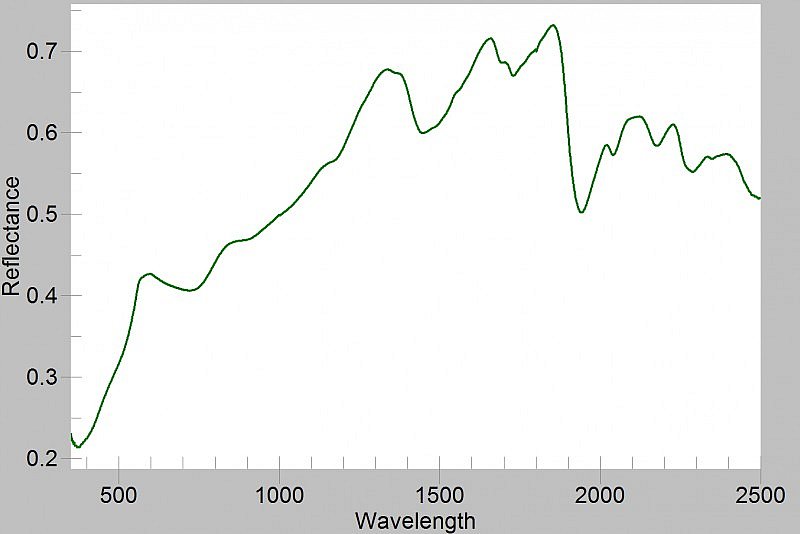 Presentation in the Temple
Historiated initial S from a Gradual, 1370-1375
The initial S introduced the Mass for the feast of the Purification of the Virgin (2 February) in Corale 2, a Gradual made for the monastery of Santa Maria degli Angeli in Florence in 1370-1375. As in many medieval and Renaissance images, the Purification of the Virgin, indicated by the white dove in Joseph's hands, is conflated with the Circumcision of Christ. Mary and Joseph have entrusted the infant Christ to Simeon and Anna, while the priest behind, knife in hand, is ready to perform the circumcision. Painted by Don Silvestro dei Gherarducci, the image reveals his debt to Sienese painting. The model for the composition is Ambrogio Lorenzetti's eponymous altarpiece completed in 1342 for the Crescentius Chapel in Siena Cathedral (now in the Uffizi, Florence). The tiled floor imparts a sense of depth to the pictorial space. The intricate designs on the haloes, each displaying a different pattern (hotspots 1 and 2), emulate the innovative punchwork of Sienese artists from the early 1300s.
Three different blue pigments were used in this image: most blue areas were painted with ultramarine, occasionally shaded with an organic red dye which yields a purplish hue, visible in the temple's walls and in the folds of Anna's mantle (hotspot 3). Ultramarine was also used for the blue leaves in the border, but azurite was added in the dark blue areas, and the leaves were outlined with indigo.
Related content: Initials from Choir Books