Manuscripts
The Breslau Psalter
This is one of the most imposing and sumptuous Psalters to survive from the Middle Ages. Much larger than Psalters made for private prayer, with images on every page, it was intended to dazzle and impress.
1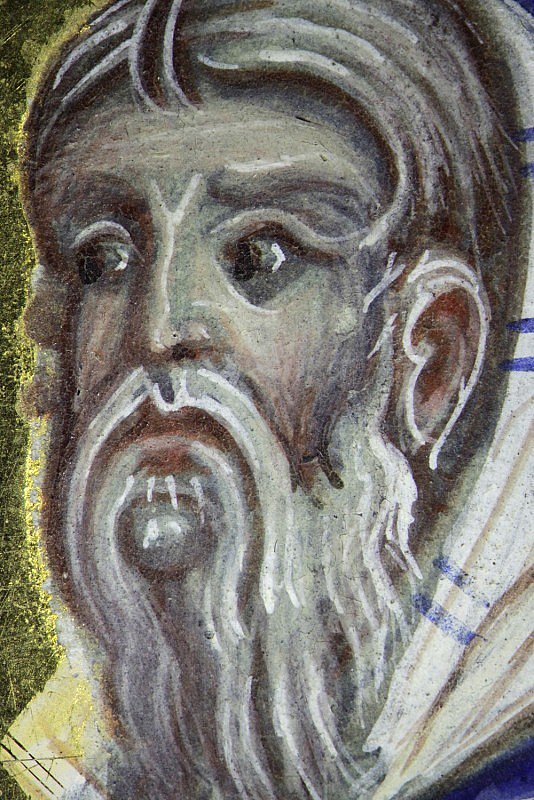 Detail of the bearded man on the right's face under magnification (7.5x).
Historiated initial D with David pointing to his mouth (Psalm 38)
This image of David promising to avoid sinful words was painted by the Gaibana Master's Associate.