Manuscripts
The Pontifical of Renaud de Bar
This sumptuous liturgical book, a Pontifical, contains the texts of ceremonies, such as the blessing of kings, which were performed only by high-ranking members of the Church, from bishops to popes. The manuscript was commissioned by Renaud de Bar, Bishop of Metz (1302-1316), a Lorraine nobleman and discerning art patron.
1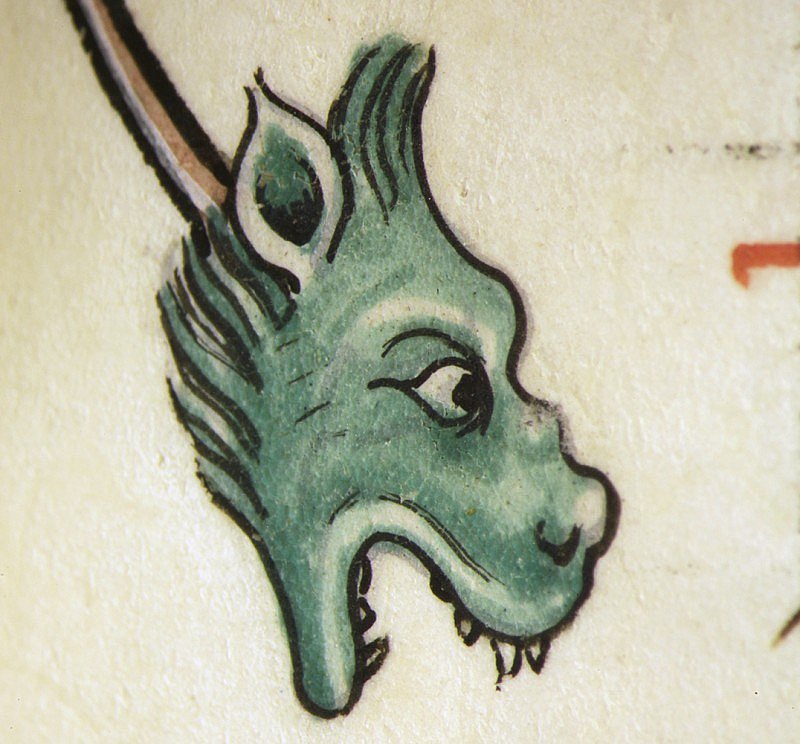 Detail of the green dragon's head, painted with verdigris, under magnification (7.5).
2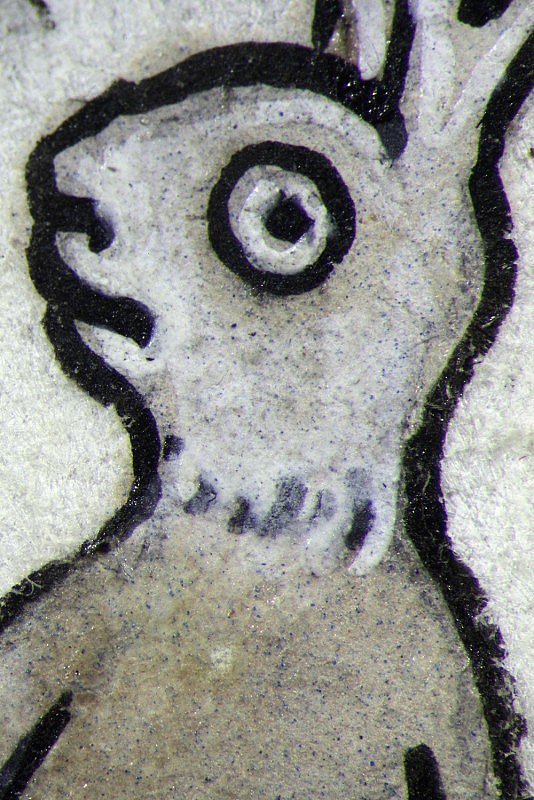 Detail of the rabbit's head under magnification (25x). Its light brown fur was painted with a mixture of red lead, lead white and indigo. Blue particles can be clearly distinguished in the magnified image.
Historiated initials C with clerics and deacons (Office for the Dedication of a Church)
The partial bar border is decorated with a hybrid, a dragon, and foliate motifs. Clerics at a lectern are depicted in the historiated initial C (for Corpora), and two deacons place a white cloth on the altar in the historiated initial C (for Circundate). Two rabbits capture a man and drag him to prison in the bas-de-page.