The Missal of Cardinal Angelo Acciaiuoli
Hand D
Artists
Hand D's large busts and robust facial types exhibit the loose idiom favoured by this artist, though they approximate the work of hand B. Hand D was responsible for a large number of historiated initials, but none of them are accompanied by border figures, just by occasional heads.
1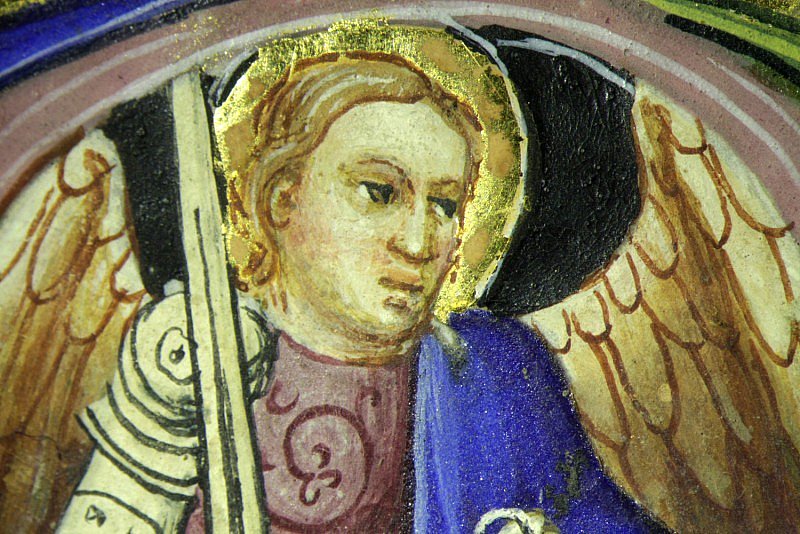 Detail of St Michael under magnification (7.5x).
FORS
analysis (below) reveals a mixture of lead white and earth pigments in the flesh tones, as well as the presence of egg yolk used as a paint binder.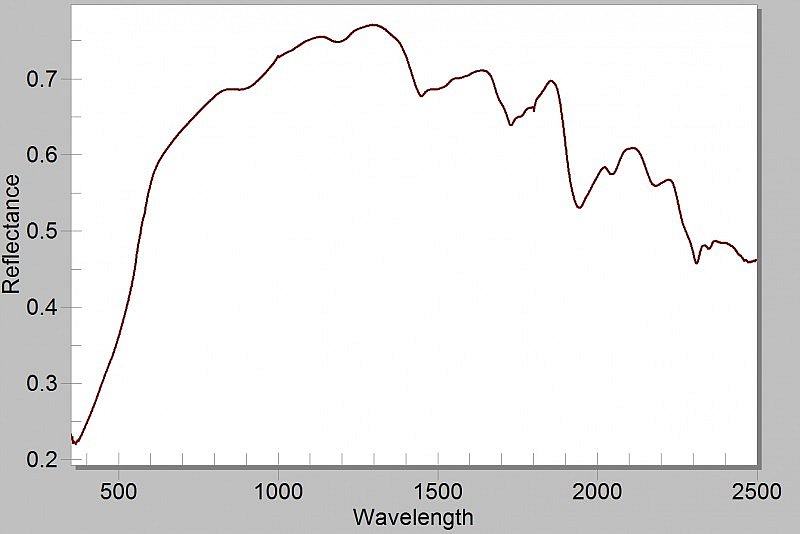 2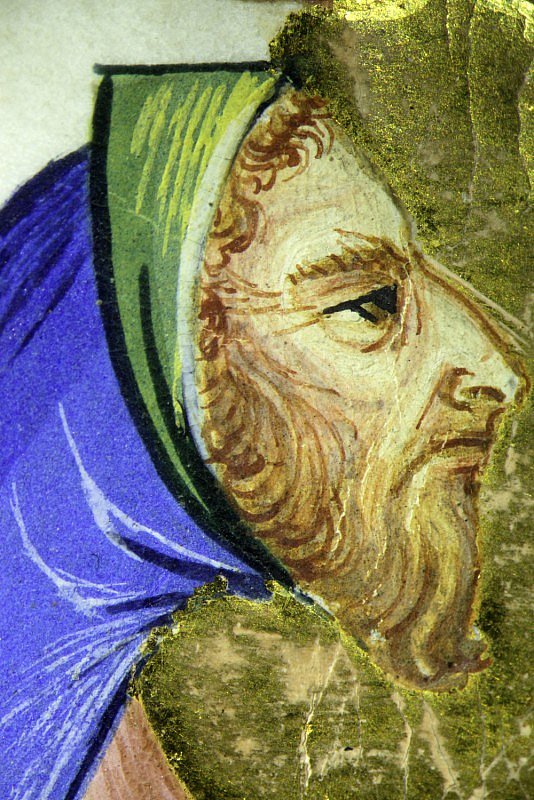 Detail of the face in the lower border under magnification (7.5x).
3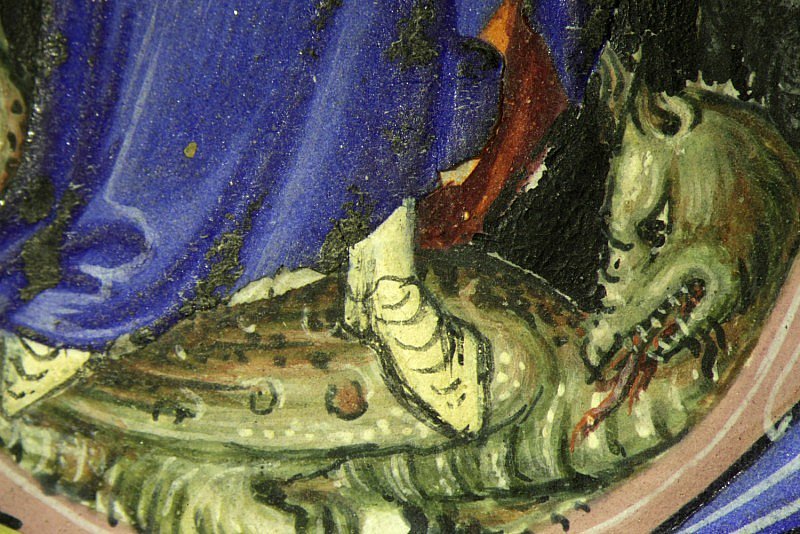 Detail of the dragon under magnification (7.5x).
4
The yellow initial was surprisingly found to contain lead-tin yellow, as revealed by
XRF
analysis. This pigment was reserved for yellow areas within the miniatures on other folios.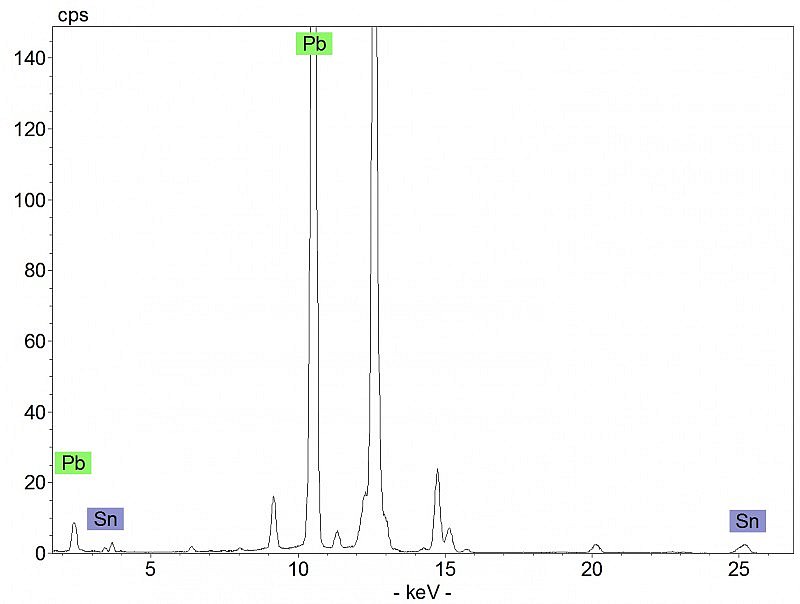 5
The shiny wings of the bird in the lower border were found to contain sulphur (S) and tin (Sn) by
XRF
analysis, suggesting the presence of
mosaic gold
.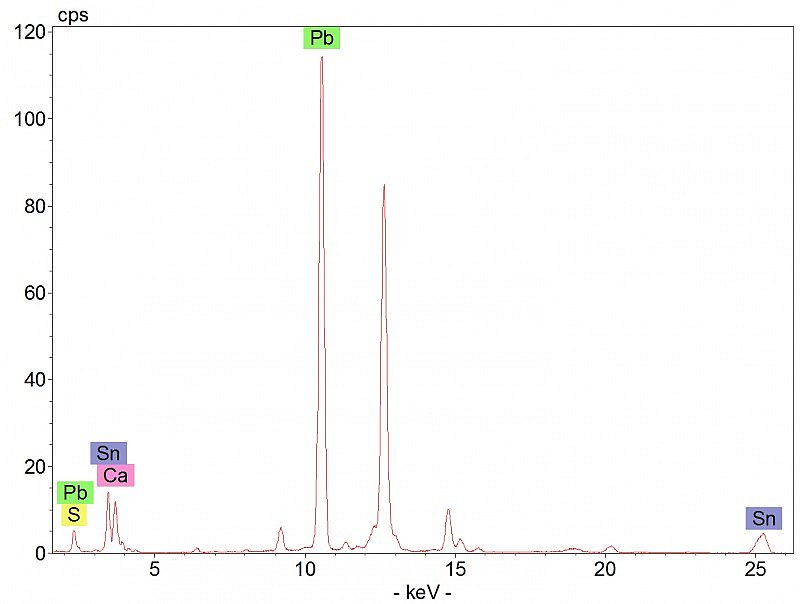 Historiated initial B with St Michael holding the scales of judgement (Mass for St Michael)
The decoration of this folio exemplifies Hand D's robust facial types and his preference for large heads, instead of full figures, engulfed by or sprouting from the foliage (hotspots 1 and 2).
Related content: The Missal of Cardinal Angelo Acciaiuoli