Manuscripts
Donato Acciaiuoli, Charlemagne's Life
On 2 January 1462 the Florentine ambassadors presented the recently crowned Louis XI of France (1461-1483) with this manuscript. The biography of Charlemagne, the first Holy Roman Emperor (800-814) and a revered model-ruler, was a fitting and flattering gift for the new king of France.
1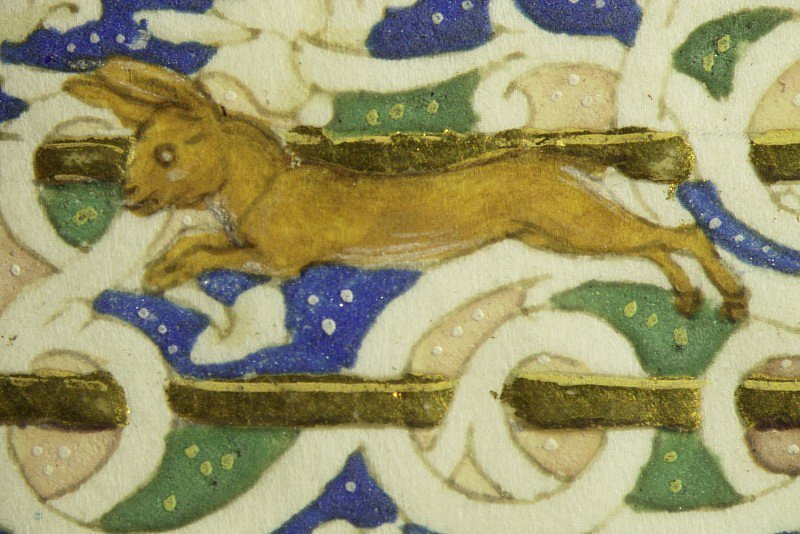 Details of animals in the upper border under magnification (7.5x).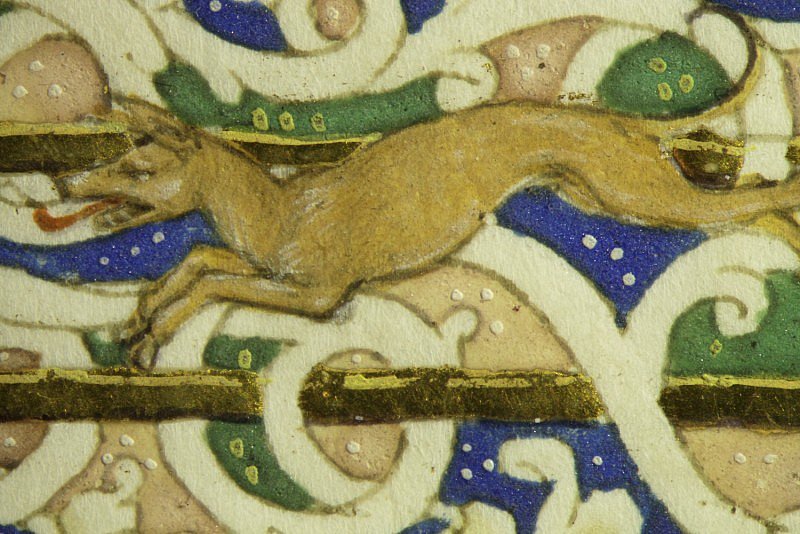 2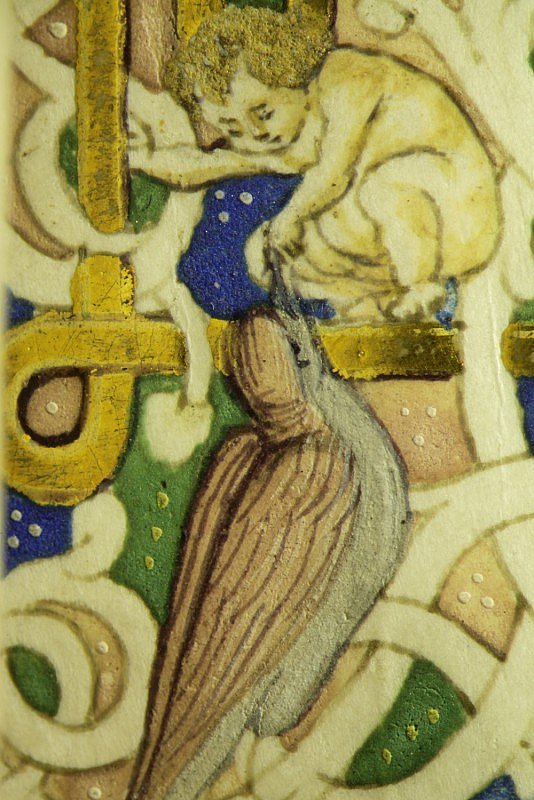 Detail of a cherub feeding a bird under magnification (7.5x).
3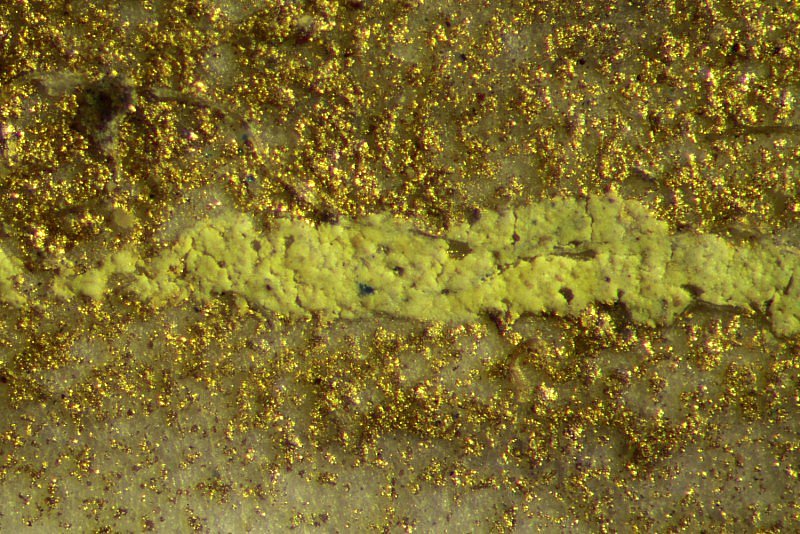 Detail of the golden cloud below the cherub's foot under magnification (60x), with yellow highlights also visible.
XRF
analysis (below) confirms the presence of
shell gold
(Au), probably mixed with a small amount of lead white (Pb).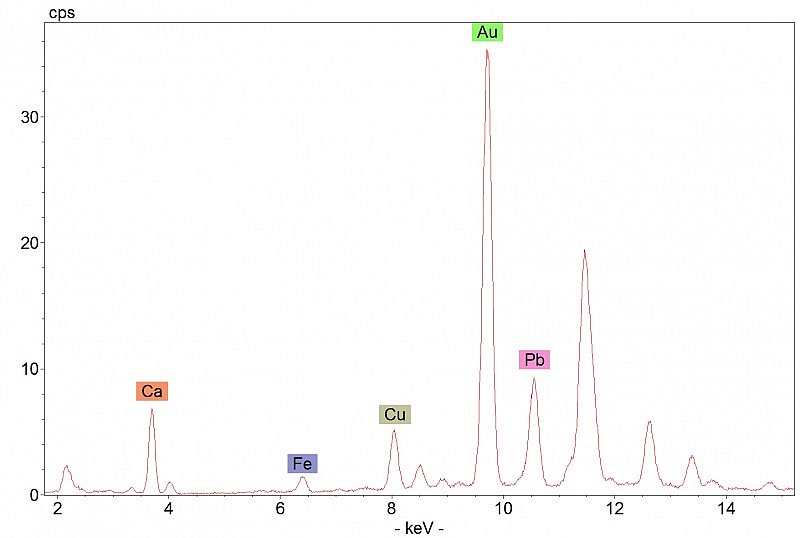 4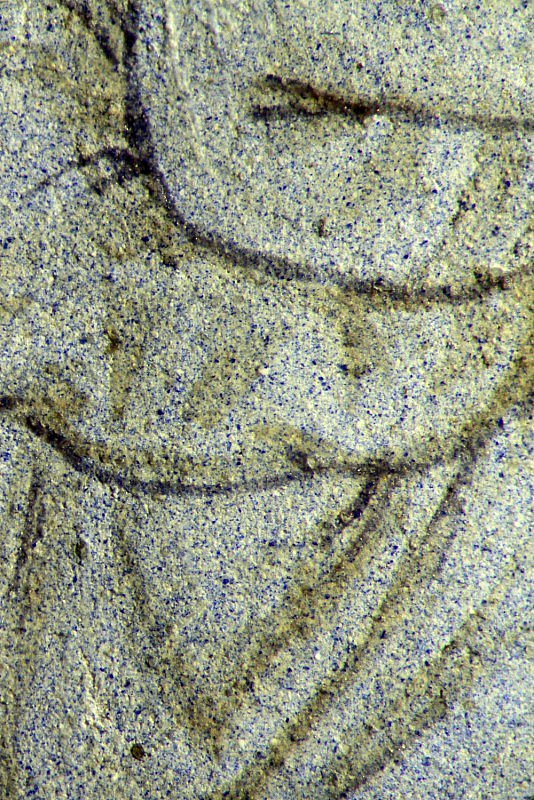 Detail of the cherub's blue robe under magnification (20x), showing blue particles in a white matrix. Translucent purple outlines define the folds and a brown wash is present in the shadows. The
FORS
spectrum of the robe (below) shows the characteristic features of ultramarine blue and lead white.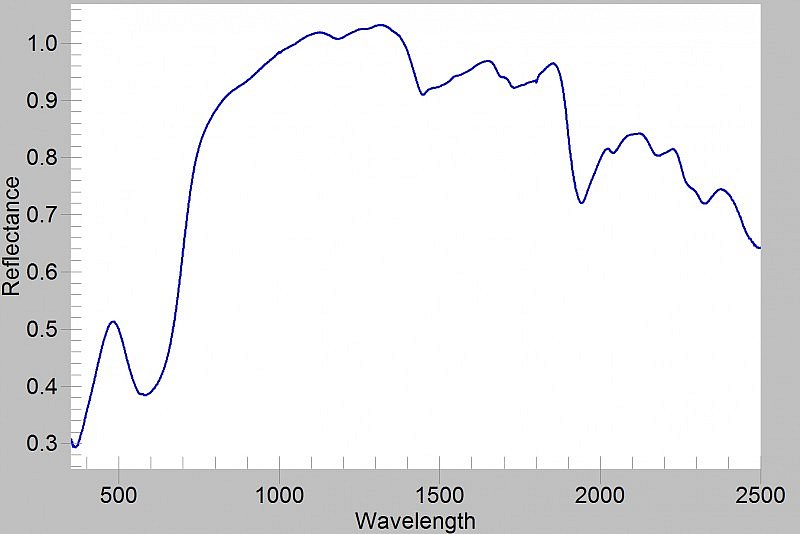 5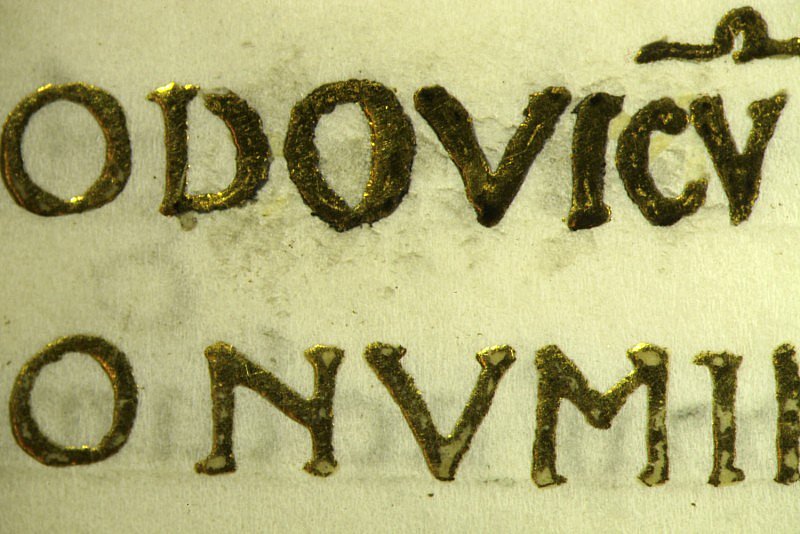 Detail of the modified dedication of the manuscript to Louis IX under magnification (7.5x). The
XRF
spectra below show subtle differences between the original ink (red line) and the ink used to change the king's name (blue line).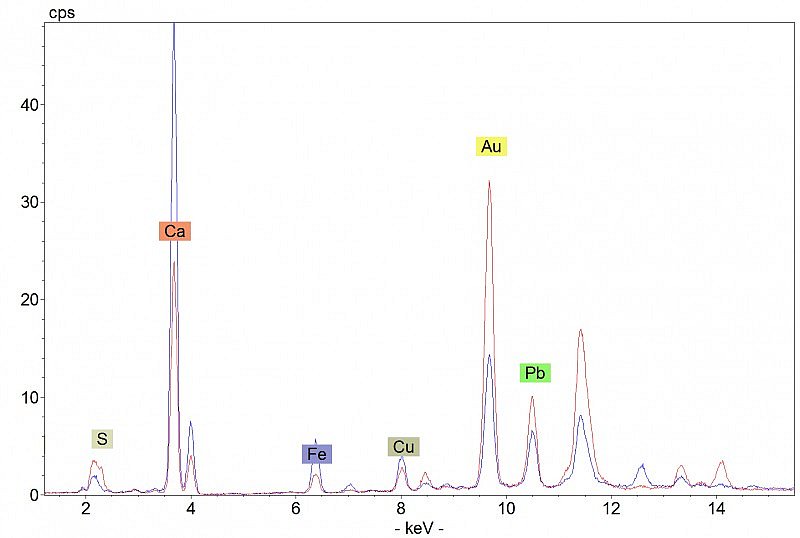 Author's prologue
Donato Acciaiuoli's prologue addressed to Louis XI opens with a title and an initial C executed in gold leaf. The initial is enveloped in white vine scroll on blue, pink and green background, which also forms the full border, inhabited by cherubs (putti), birds and deer (hotspots 1 and 2). The border also includes medallions with a child's head and an armoured warrior's bust, and the royal arms of France supported by putti. The latter show subtle visual and material differences with the putti painted in the same position on fol. 6r (hotspots 3 and 4), supporting the attribution of the decoration to two different artists.
Above the prologue, the name of the French king in the dedication written in gold ink has been amended: LOISIUM (which remained unchanged on fol. 1v) was scraped away and replaced with LODOVICUM. The gold ink used for the substituion is slightly different in composition from the one used elsewhere on the page (hotspot 5).
Related content: Donato Acciaiuoli, Charlemagne's Life