Manuscripts
Jean Corbechon, Livre des propriétés des choses
This manuscript is one of the most sumptuous surviving copies of a popular medieval encyclopaedia. Designed to provide both empirical knowledge and moral guidance, the work was widely disseminated throughout Europe.
1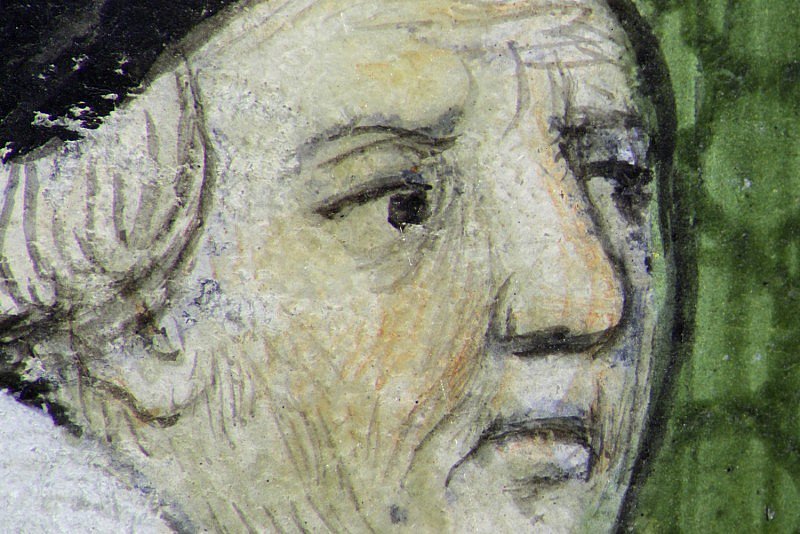 Detail of the master's face under magnification (20x).
2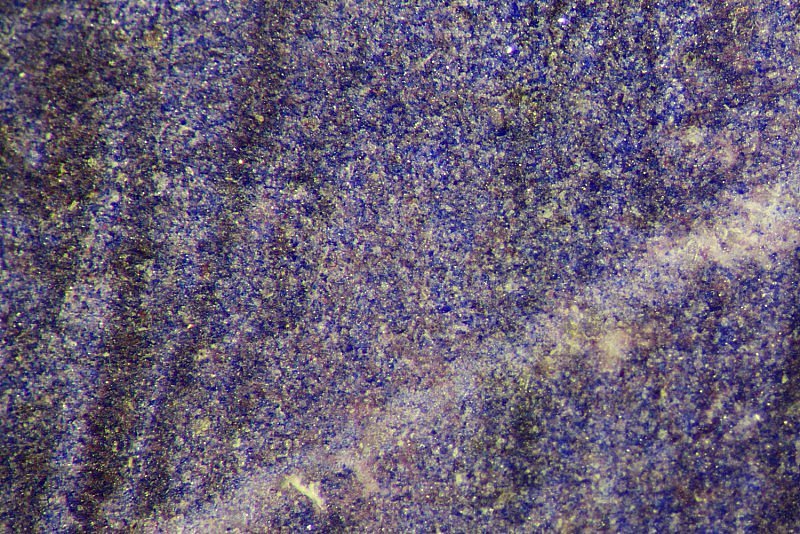 Detail of the purple robe under magnification (40x), showing blue and translucent red particles.
3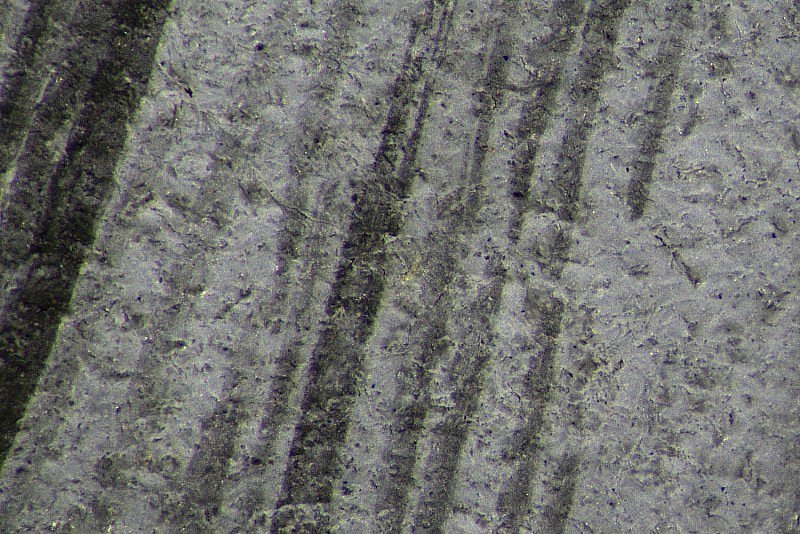 Detail of the grey robe under magnification (40x), showing sparse black particles in a white matrix.
4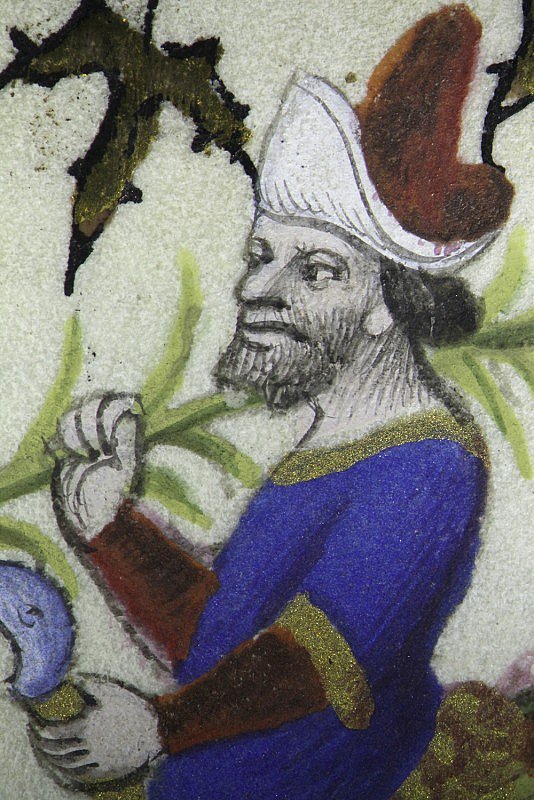 Detail of a hybrid creature under magnification (7.5x). The red pigments in his hat and sleeves have degraded and darkened over time.
Master lecturing while men observe a rainbow (Book 19: On colours, smells, tastes)
Seated at a lectern with an open book, the master instructs three men. While one faces forward, concentrating on the lesson, two turn away to observe a rainbow, a phenomenon discussed in the text. Apart from a slim band of red and a larger band of yellow, the individual colours of the rainbow are not distinguished. Figures in the border include hybrid creatures and a dragon.
Related content: Jean Corbechon, Livre des propriétés des choses