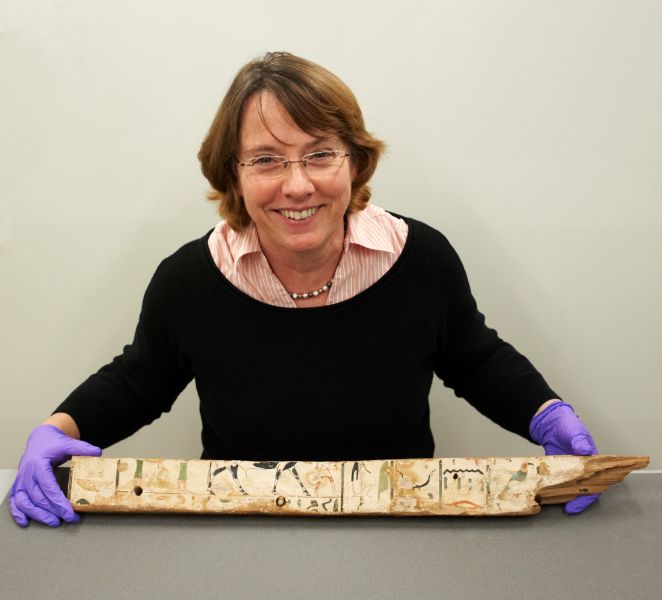 Senior Curator Ancient Nile Valley
Helen Strudwick is responsible for the Museum's collection of Egyptian Antiquities. Since 2014, with Julie Dawson (Leverhulme Emeritus Fellow and Affiliated Researcher), she has a led a project to study, document and publish information about the Fitzwilliam's collection of Egyptian coffins.
She first joined the Department of Antiquities in 2001 as an Egyptologist, working in documentation of the collections, as a dedicated outreach officer for ancient Egypt and then as acting Senior Assistant Keeper. In 2009 she became the Fitzwilliam's first exhibitions officer, a post she held until her return to Antiquities in 2014.
Helen has also been archaeological director of the Cambridge mission which has worked in Luxor since 1984 on a long-term project to document private tombs endangered by theft, tourism and environmental damage. So far the project has recorded Theban tombs 99, 253, 254, 294 and 297.
She is passionate about sharing information about ancient Egypt, not only with other Egyptologists but with people from all walks of life and is a regular lecturer at days schools and events run by local Egyptology societies.
Associated Research Projects
Researchers with similar profiles
Sign up to our emails
Be the first to hear about our news, exhibitions, events and more…
Sign up