Manuscripts
The Psalter-Hours of Isabelle of France
This exquisite prayer book was made for a royal woman, most probably Isabelle of France (1225-1270), sister of King Louis IX (1226-1270). Its elegant script, extensive illustrative programme, rich palette and innovative painting technique are a lasting tribute to the scribes, artists and patrons who established 13th-century Paris as a capital of the arts.
1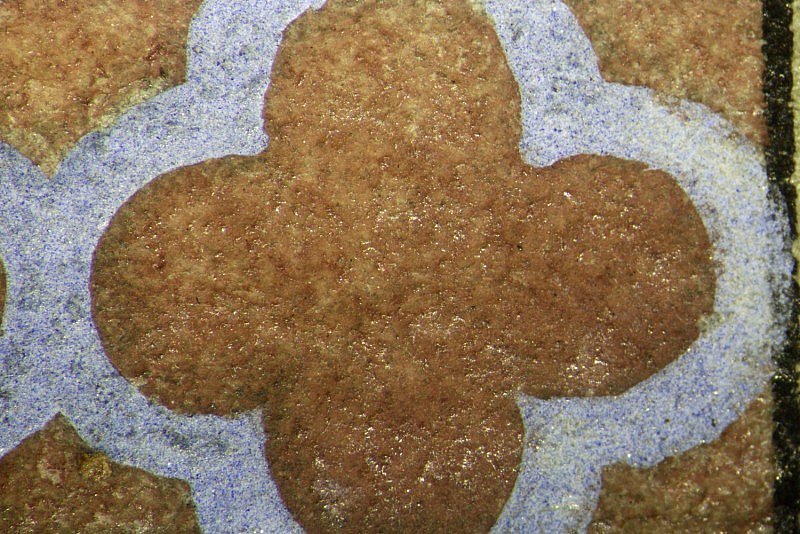 Detail of the red quadrilobe under magnification (16x).
XRF
analysis (below) allows the identification of gypsum (Ca, S) and an organic colourant (P, Al, K). The high amount of phosphorous may indicate that the dye was extracted from insects.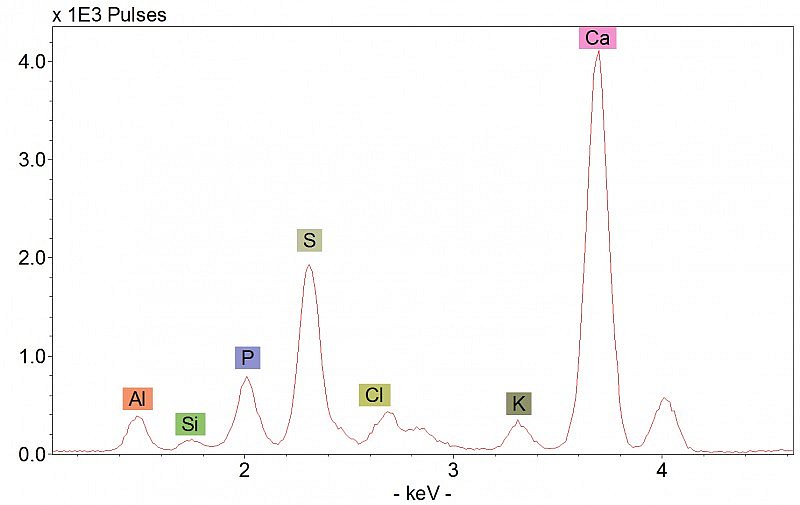 2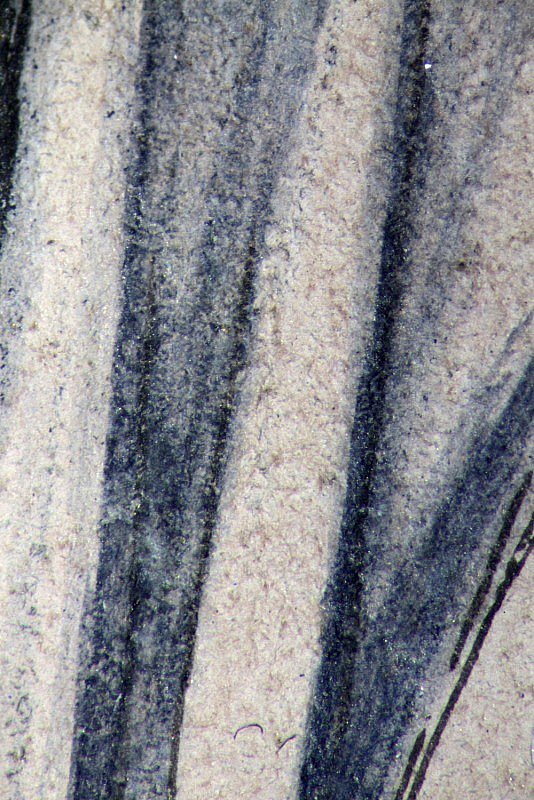 Detail of the folds in the tan-coloured robe under magnification (20x). The dark blue colour of the folds was obtained with indigo.
3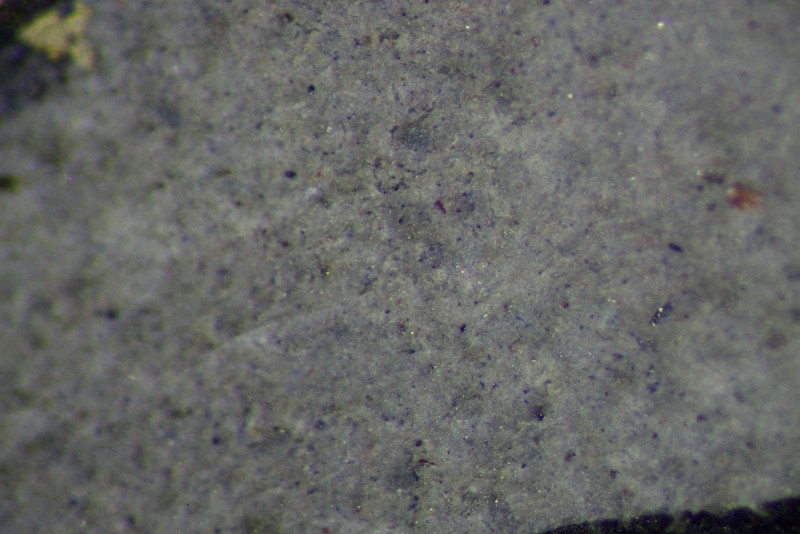 Detail of the brown hat under magnification (60), showing blue, orange and translucent red particles in a white matrix.
FORS
and
XRF
analyses identified the components of this complex mixture as indigo, red lead, an organic red and possibly lead white.
4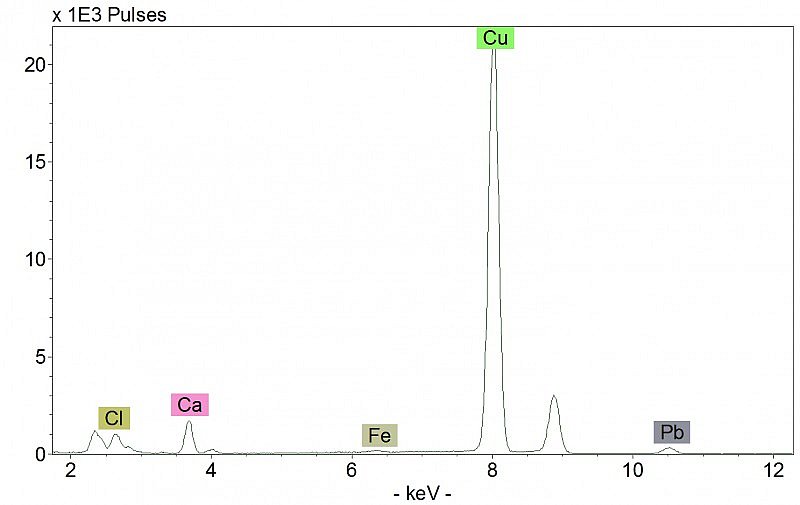 The
XRF
spectrum (above) of the green wall reveals the presence of a copper-based pigment, which also contains chlorine (Cl). The shape of the reflectance spectrum (below) allows the identification of verdigris, a pigment with variable composition which in this case includes copper chlorides.
David's burial
King Solomon grieves as his father's body is being lowered into a tomb. Illustrating an episode in the Old Testament Book of Kings (III ii.10), this scene was painted by Hand A.
Related content: The Psalter-Hours of Isabelle of France