Manuscripts
The Pontifical of Renaud de Bar
This sumptuous liturgical book, a Pontifical, contains the texts of ceremonies, such as the blessing of kings, which were performed only by high-ranking members of the Church, from bishops to popes. The manuscript was commissioned by Renaud de Bar, Bishop of Metz (1302-1316), a Lorraine nobleman and discerning art patron.
1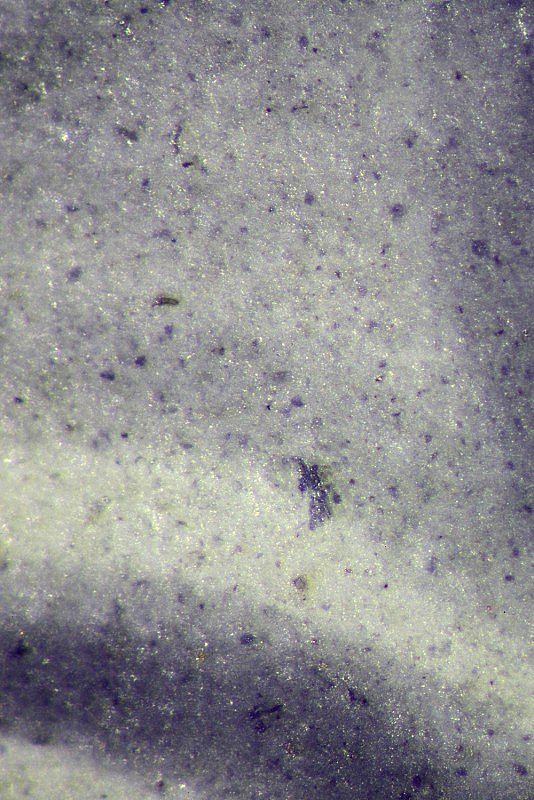 Detail of the Bishop's lilac robe under magnification (60x), showing translucent particles of a purple dye.
2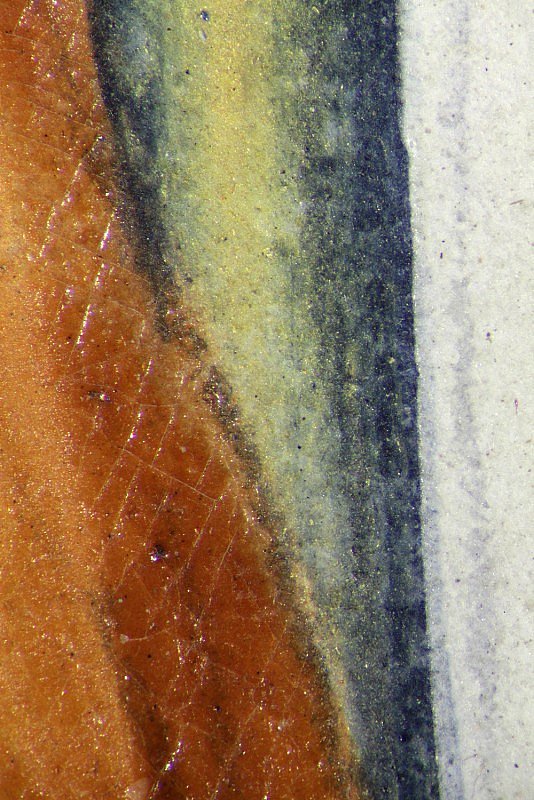 Detail of the kneeling bishop's robe under magnification (25x).
Bishop-elect kneels before the Archbishop (Office for Consecrating a Bishop)
The Master of the Cambridge Pontifical of Renaud de Bar designed this page, but did not finish painting the decoration. He did, however, apply some paint to the robes, including a delicate lilac colour (hotspot 1). This is the first instance where this colour appears in the manuscript. The miniature was partially completed by a later artist who outlined the figures and added some of the colours, probably including the blue-green and yellow lining of the kneeling bishop's robe (hotspot 2). A standing bishop is depicted in the historiated initial I, a lion races up the bar border, and men play a game resembling bowls in the bas-de-page scene.
Related content: The Pontifical of Renaud de Bar