Manuscripts
The Macclesfield Psalter
This tiny Psalter is the most remarkable English illuminated manuscript to be discovered in living memory. It was made c. 1330-1340 in East Anglia, probably in Norwich, which was a thriving economic, religious and artistic centre with cosmopolitan connections.
1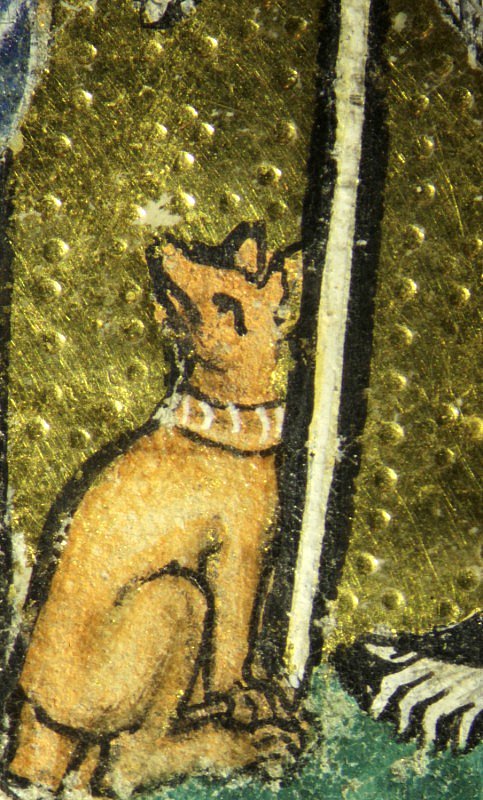 Detail of the gilded background of the initial under magnification (7.5x). Punched dots and scratches can be seen across the gold leaf. A loss of a small piece of gold leaf near the dog's face reveals the light-coloured ground layer.
2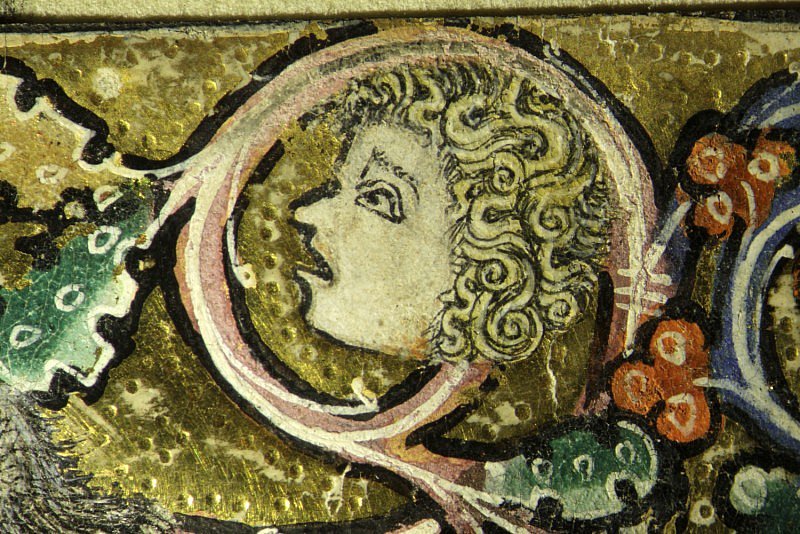 Detail of the yellow hair of the figure in the upper border under magnification (7.5x).
3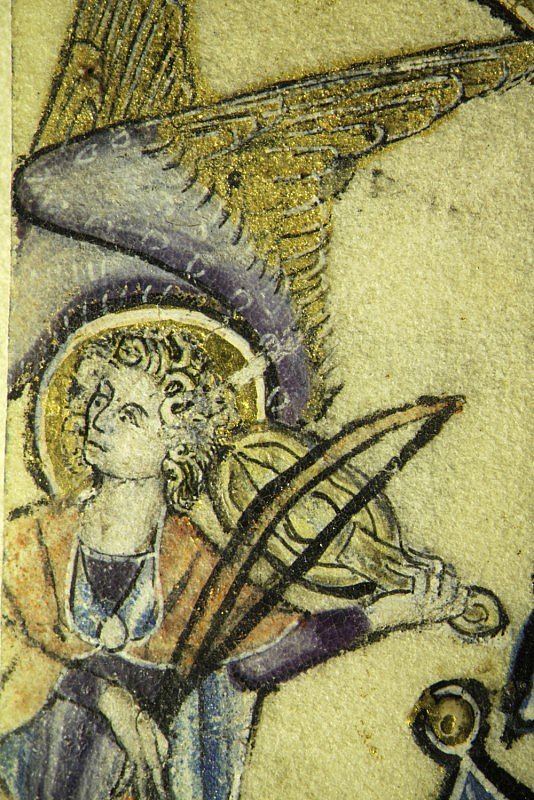 Detail of the wings of the angel playing a musical instrument under magnification (7.5x). The metallic shine of his wings is due to the presence of
mosaic gold
, identified by the high amounts of sulphur (S) and tin (Sn) detected by
XRF
(below).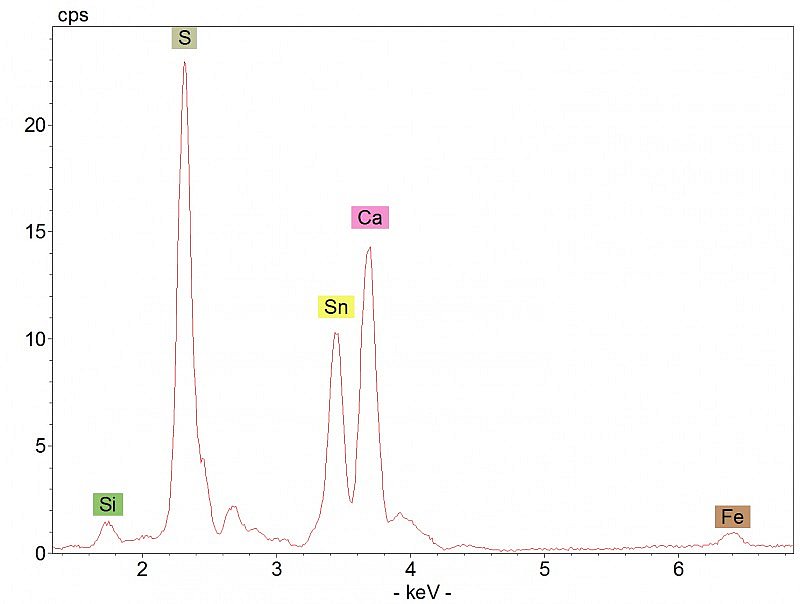 Historiated initial C: Annunciation to the Shepherds, with a bas-de-page scene (Psalm 97)
The angel announces Christ's birth to the shepherds in the historiated initial for Psalm 97, whose opening verses were interpreted as a prophecy of the Incarnation and sung at the feast of the Nativity. The Annunciation to the Shepherds was the standard subject-matter for Psalm 97 in the traditional English pictorial cycle, to which the Macclesfield Psalter conforms. The initial extends into a full bar border incorporating bearded hybrids, the head of a woman within a medallion, and an angel. A courting couple is depicted in the bas-de-page.
This page showcases the use of gold and yellow pigments in this manuscript. The historiated initial as well as the borders have gilded backgrounds, where gold leaf was applied over a chalk ground and then burnished and decorated with punched dots (hotspot 1). Yellow, used sparingly across the manuscript, was obtained here in two different ways: the light hair of the figures contains a yellow dye (hotspot 2), while mosaic gold was used in the wings of the angel playing a musical instrument (hotspot 3).
Related content: The Macclesfield Psalter