Manuscripts
The Hours of Isabella Stuart
One of the most extensively illustrated Books of Hours in existence, this volume contains a unique, highly personalised combination of images and texts. It was completed by 1431 for the learned and powerful Duchess of Anjou, Yolande of Aragon. Over the next three decades, the manuscript belonged to three other women and was continuously adapted to suit their devotional needs and dynastic aspirations.
1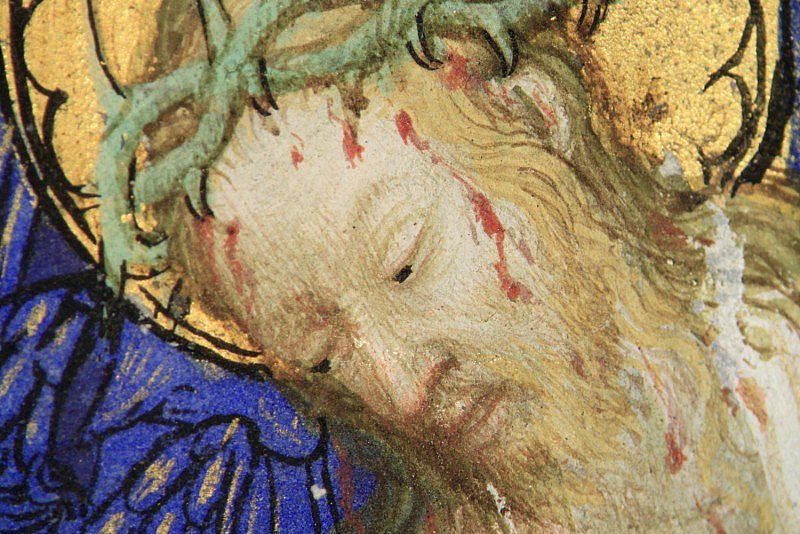 Detail of Christ's face under magnification (7.5x).
2
Detail of Christ's green drapery under magnification (20x).
3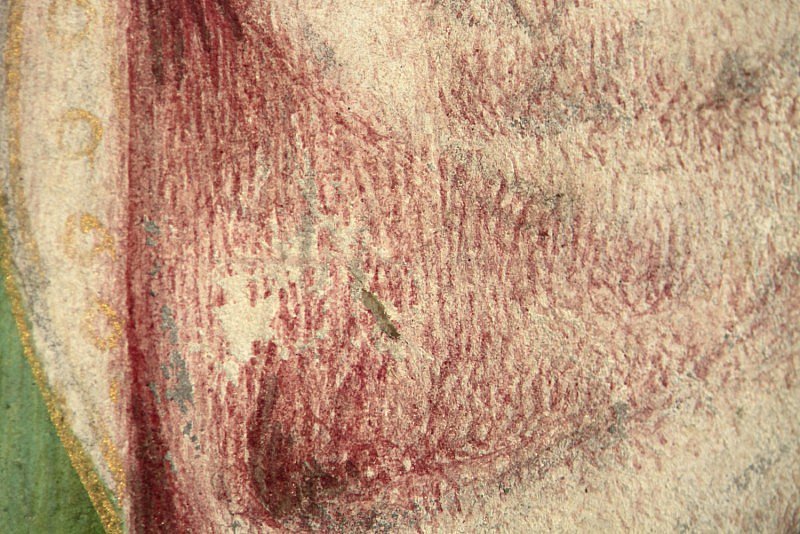 Detail of Christ's pink drapery under magnification (7.5x).
Last Judgement (Seven Requests to our Lord)
This miniature displays the salient features of the Rohan Master's style: the juxtaposition of super-large and extra-small, Christ's facial type (hotspot 1) and skeletal frame, and the background angels highlighted in gold ink. The idiosyncratic underdrawing is visible to the naked eye through the thin pink washes on Christ's drapery. Infrared imaging clearly reveals the festoons of loops cascading down or congregating into pools of drapery folds (see Infrared Layer). On the surface, the folds and shadows are defined by thin parallel strokes of dark green and pink over the lighter green and white base layers (hotspots 2 and 3).