Manuscripts
The Breslau Psalter
This is one of the most imposing and sumptuous Psalters to survive from the Middle Ages. Much larger than Psalters made for private prayer, with images on every page, it was intended to dazzle and impress.
1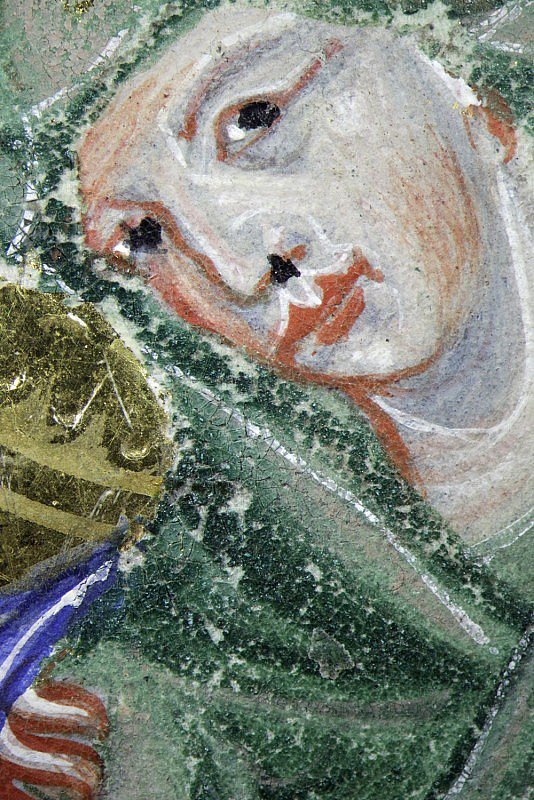 Detail of the Virgin's face and mantle under magnification (7.5x), showing the significant degradation of the verdigris pigment.
2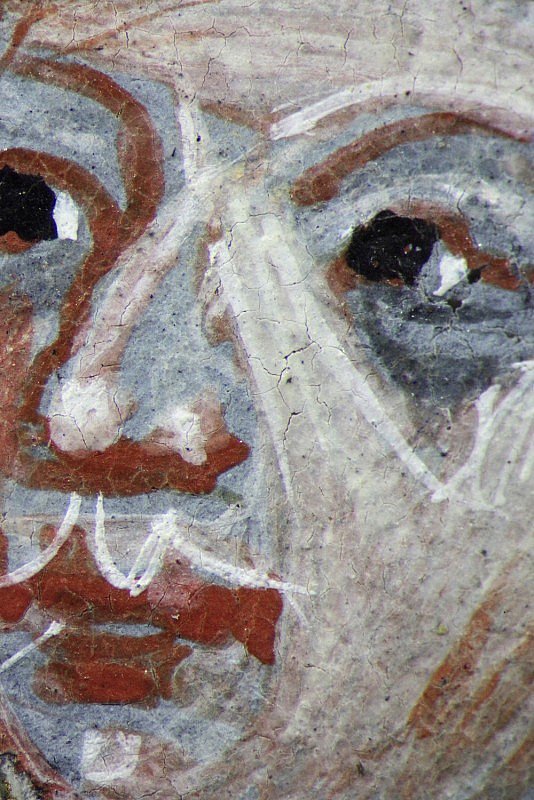 Detail of an angel's face under magnification (20x).
Crucifixion
This miniature painted by Hand A depicts a specific moment of the Crucifixion. Including the Virgin, St John and two adoring angles, it shows Christ's side being pierced by the Roman centurion who would embrace the new faith as Jesus' blood healed his blindness.