Manuscripts
The Breslau Psalter
This is one of the most imposing and sumptuous Psalters to survive from the Middle Ages. Much larger than Psalters made for private prayer, with images on every page, it was intended to dazzle and impress.
1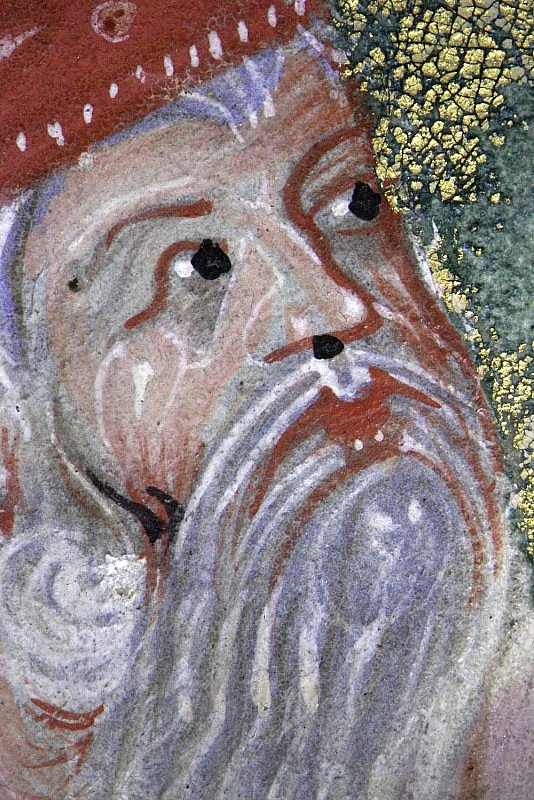 Detail of the kneeling king's face and halo under magnification (7.5x). His flesh tone is built upon a light blue layer painted with woad, while his hair and beard contain ultramarine blue. The gold leaf of the halo, laid over a ground layer containing verdigris, has suffered significant losses due to the degradation and loss of adhesion of the green pigment.
Adoration of the Magi
The monumental figures and elaborately tooled gold halos are characteristic of Hand A's work. The composition betrays his collaboration with – or knowledge of works by – the Master of Giovanni da Gaibana, as it is closely related to the Gaibana Master's painting of the same subject in the Paduan Epistolary.