Manuscripts
Jean Corbechon, Livre des propriétés des choses
This manuscript is one of the most sumptuous surviving copies of a popular medieval encyclopaedia. Designed to provide both empirical knowledge and moral guidance, the work was widely disseminated throughout Europe.
1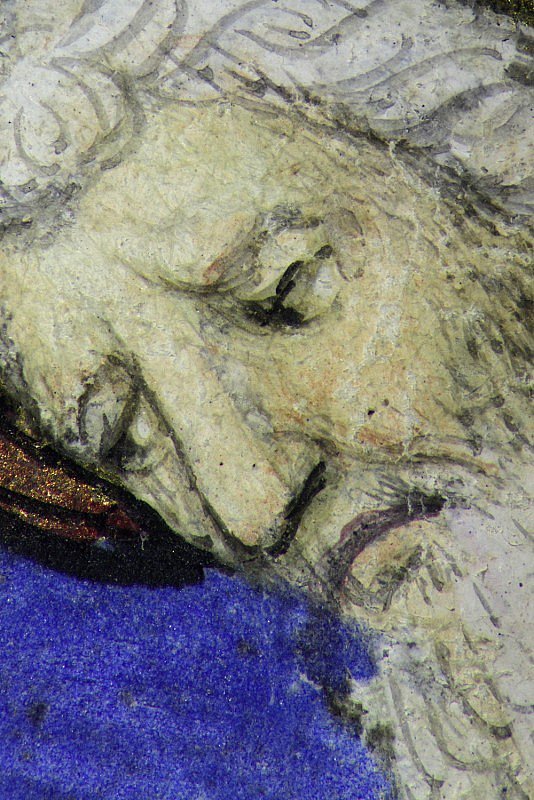 Detail of God's face under magnification (20x).
2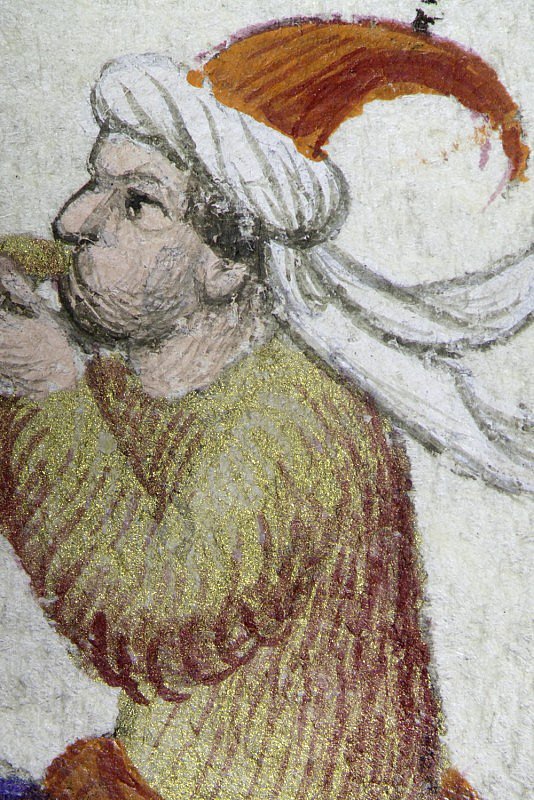 Detail of a hybrid creature under magnification (7.5x).
3
Detail of a dragon under magnification (7.5x).
Creation of Eve (Book 3: On the soul and reason)
As angels look down from heaven, God bends over Adam, who lies asleep on a grassy hillside, and draws Eve from his side. Figures in the border include dragons and hybrid creatures.
Related content: Jean Corbechon, Livre des propriétés des choses